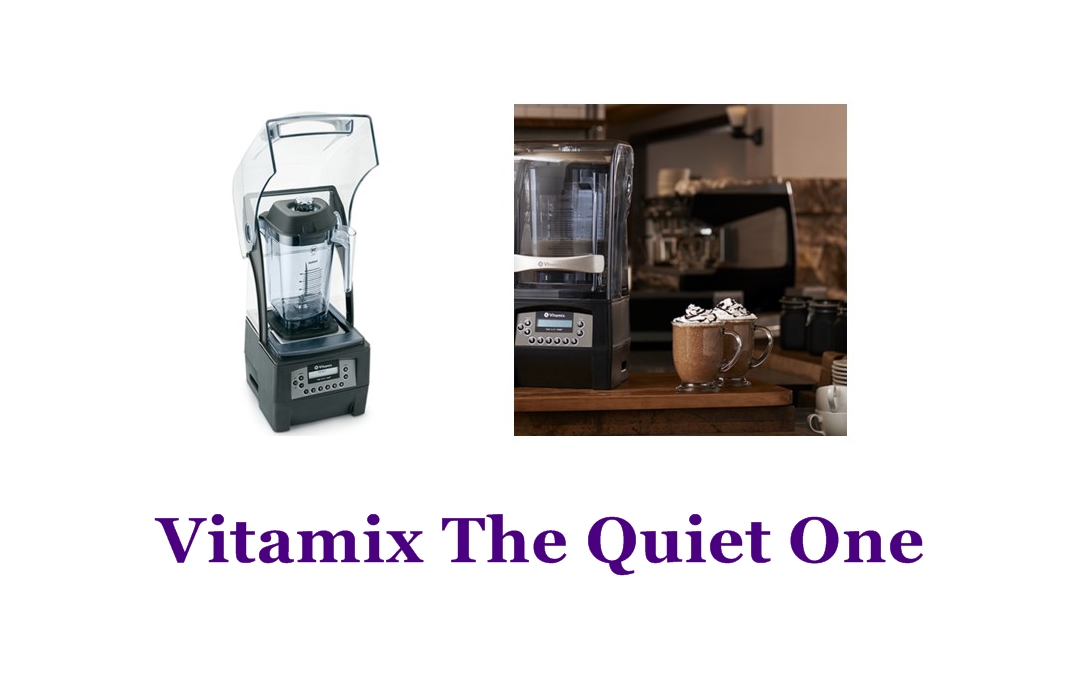 VITAMIX – The Quiet One
Product Type: Blender
Availability: In Stock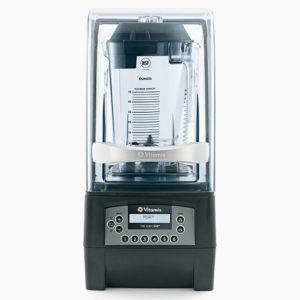 The Quiet One
Award-Winning Quiet Blending Technology
The ultimate blender with unparalleled sound reduction, exceptional beverage blends and improved speed of service.
Features
– Up to 4 times quieter than the competition due to innovative vibration dampening technology creates Vitamix quality drinks in a
more enjoyable customer atmosphere.
– Magnetically secured floating sound enclosure is dramatically easier to clean and disassemble. No screws to damage the enclosure. No parts to lose.
– Variable speed control and automatic shut-off provide flexibility in creating endless recipes. 6 program buttons with 34 optimized programs in memory provide operators with easy, consistent drinks every time. Custom blending programs can easily be created for signature drinks.
– Advance container reduces blend and pour time, and has a longer blade life resulting in time and cost savings with improved customer experience.
– Designed for high performance and durability. Air management and powerful ~3 peak output HP motor reduces noise, improves reliability and reduces down time.
Product Specification
Motor: ~ 3peak output HP motor
Power: 1300-1500 watts, 10 amp
Includes: 1.4 litres high-impact, clear/stackable Advance container complete with Advance blade assembly and lid compact enclosure.
– 220 V, 50/60 Hz, 15.0 A
– 20.0 lbs. (28.0 lbs. with box)
– 18.0 x 8.5 x 10.7 in. (H x W x D)
Country of Origin: USA
Warranty: 3 Years
Product Catalogue
The Quiet One Use & Care Manual:
https://www.vitamix.com/media/other/files/TheQuietOne_AUS_NZ.pdf