Introducing The Vitamix E310 Explorian
The Vitamix E310 is the perfect blender for those that are buying their first high-performance blender, or those replacing an aging or the Classic-Series 5200 model.
For those who are serious about changing their diet, lifestyle, or health if you get a $150 blender and expect good quality smoothie you'll really be disappointed. Many who bought regular grade kitchen blenders but mostly all ended stuck in the kitchen cabinet as a result.
Things to consider before buying a high performance blender. High performance blenders, such as Vitamix, are capable of turning your fruits and vegetables into the most delicious smoothies and soups around. Many successful smoothie shops in the malls and restaurants you see are proof that the right commercial-grade blender can make all the difference in turning fruits and vegetables into delicious smoothies.
Vitamix finally answered the market demand for a Vitamix blender that has a lower height and smaller container. The E310 controls are very simple, making it easy for a beginner to master the blending on an E310 very quickly.
The Brand New Vitamix E310 Model
The performance of the E310 is similar to the Vitamix 5200. It uses the same or very similar 2.0HP motor. The E310 package comes with the 48oz container and a 5 year warranty.
What can you make in Vitamix E310? Explore all the amazing things you can make in every Vitamix blender.
1. Hot soups. Baby food. Flours & Dough. Nut Butters.
2. Frozen Desserts. Batters. Dressing & Sauces. Non-Dairy Milks.
3. Smoothies & Juices. Dips & Spreads. Food Prep.
How Vitamix E310 make hot soup?
Vitamix E310 can do hot soup in minutes starting with cold water or broth. Vitamix heats using friction heat. The blades are spinning at over 500 times seconds which creates friction energy that will boil cold water in 8 minutes.
How to take care of Vitamix Container?
Rinse the container immediately after every use to help avoid clogging or damaging the container or blade. To clean, fill the container halfway with warm water, add a drop of dish soap, and secure the lid. Start the machine and slowly increase to its highest speed for 30-60 seconds.
How about deep clean the container?
Rather than using dish soap, use 3/4 cup white vinegar and 1/4 cup baking soda, along with about 1/4 cup water. Add this to the blender jar, and blend on high speed for about 30 seconds. Remove the jar from the base and use a soft sponge or cloth to clean the interior, rinse well and dry.
Does Vitamix have a glass container?
There is no glass jar for any high-speed blender. Vitamix has said that this is because of safety concerns. They do not want a glass jar to shatter when someone accidentally drops a metal spoon into it when it's running.
E310 Personal sized container
The E310 supports the use of the Vitamix 20oz cup. It requires the purchase of an accessory called the personal cup adapter.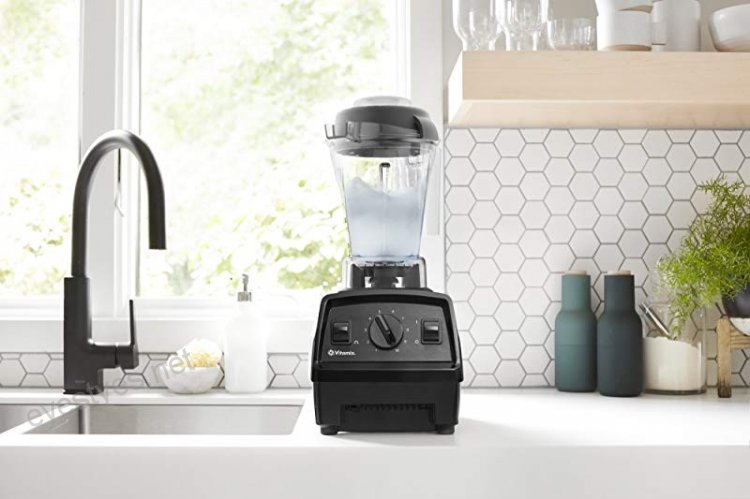 For fast home delivery, simply contact Ms Jenny Lim hp:(65) 81823325
---
Vitamix Explorian 310 Review VIDEO