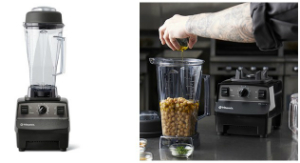 With its 3 peak output HP motor, professional chefs and culinary schools around the world trust the Vita-Prep 3 for its exceptional power, versatility, and performance. From chopping delicate ingredient to blending though purees, the Vita-Prep 3 is the only tool that's durable and capable of perfectly chopping, grinding, and blending it all. Exploring the perfect blender. Find out more here.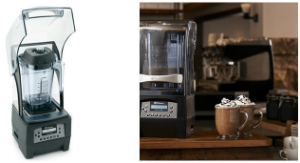 Up to 4 times quieter than the competition, the newest blender from Vitamix, The Quiet One, has advanced vibration-dampening technology that creates Vitamix quality drinks in a more enjoy-able customer atmosphere. The magnetically-secured, floating sound enclosure makes it dramatically easier to clean and disassemble. Designed with 6 program buttons, with 34 optimized programs, variable speed control and automatic shut-off, The Quiet One provides operators with consistent drinks every time. Find out more here.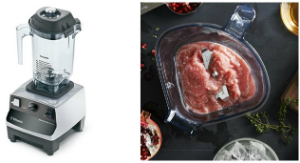 From fruit smoothies to thick shakes, the Drink Machine Advance is an essential tool for adding or expanding a blended beverage program. With 6 optimized programs, automatic shut-off and pulse control, it delivers consistent and delicious drinks every time. Find out more here.
The Drink Machine Two-Speed is the reliable blender for powerful, functional, blending. With manually-controlled two-speed capability, the Drink Machine Two-Speed will flawlessly create delicious, frozen coffee drinks, fruit smoothies, granitas, shakes and more. Find out more here.